35 Years as a Family Owned Business

Welcome to Manukau Auto & Tyre Centre, your leading experts for everything tyres and mag wheels, vehicle servicing and car suspension. With more than 35 years in the business, you can trust us with your everyday repairs and specialist services.
We specialise in providing the tyres and mag wheels that suit your budget and your tastes. We pride ourselves on being the South Auckland experts in mag wheel repairs. Our mechanical workshop is equipped with the latest technologies and our mechanics are dedicated and experienced.
Manukau Auto & Tyre Centre has recognised expertise in shock absorbers and suspension.
Whatever your repair and servicing needs, you can come to our team.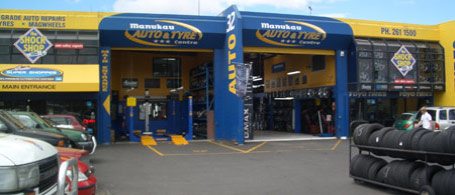 The Mag Wheel Guru – Wheel Repairs
Manukau Auto & Tyre Centre is home to the Mag Wheel Guru, Nigel Stickland.
The Guru started the business in 1986, it has undergone many changes to become a market leader in the automotive industry.
In recognition of Nigel's experience and expertise in the industry, he was asked to be the Industry Expert on the TV Show Target.
You can see the Guru's advice from Target here